more information is coming soon
EXPERTLY CRAFTED
PREMIUM BATCHED COCKTAIL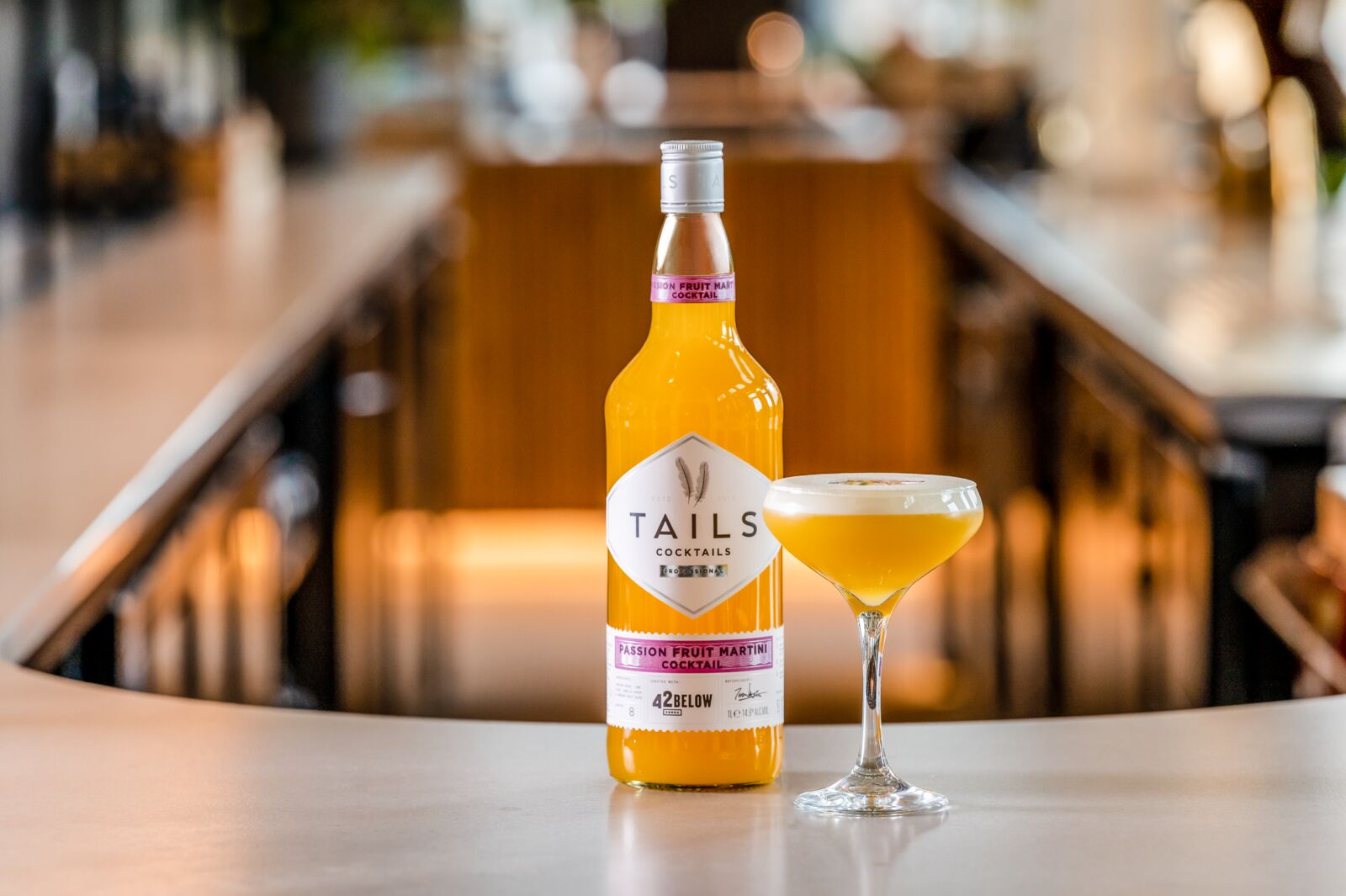 PASSION FRUIT MARTINI COCKTAIL
A playful take on a Martini composed with 42 Below Vodka, Vanilla, Lime & Passion Fruit Juice.
1. Shake 125 ml Tails Passion Fruit Martini with ice
2. Strain into a Martini Glass
3. Garnish with half of a passion fruit
14.9% ABV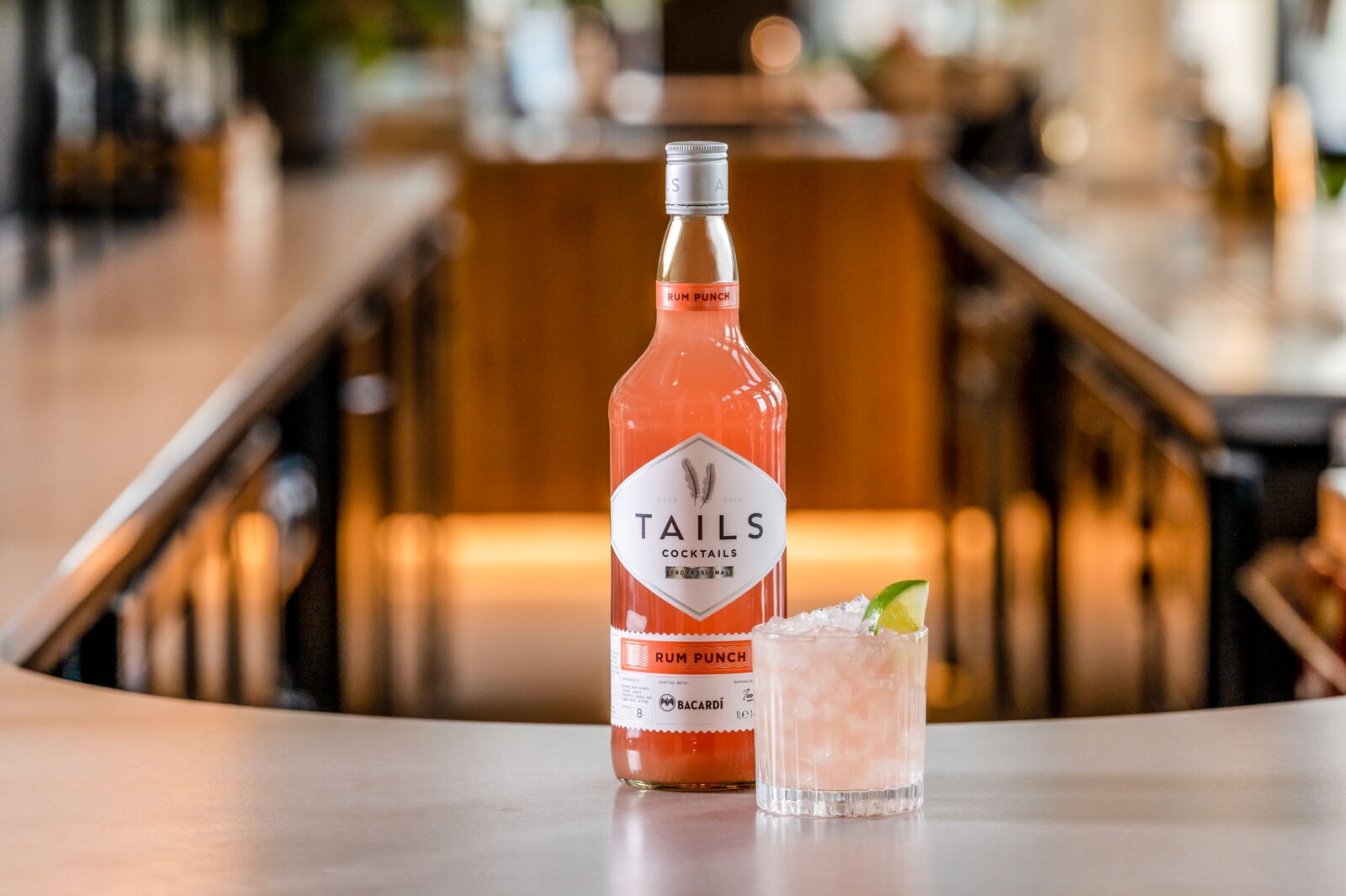 RUM PUNCH
A fruity mix of Caribbean Flavours composed with Bacardi Carta Blanca Rum, Blood Orange, Pineapple & Coconut.
1. Measure 125 ml of Tails Rum Punch
2. Pour overt crushed ice in a Rocks glass
3. Garnish with a lime wedge
14.9% ABV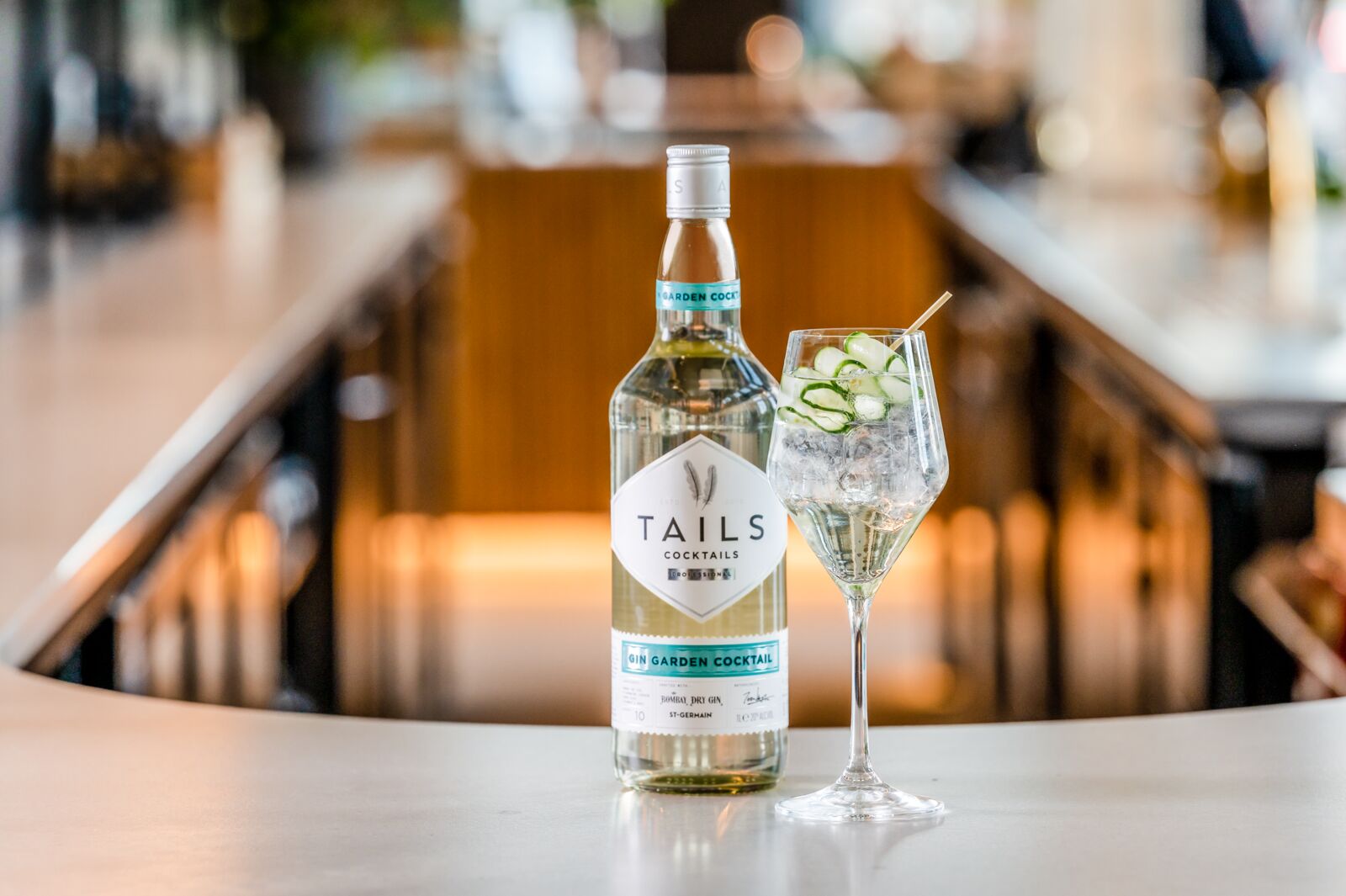 GIN GARDEN COCKTAIL
A refreshing aperitif with Gin Bombay Dry & French liqueur St~Germain, Lemon, Cucumber & Basil.
1. Measure 100 ml
2. Pour into a Wine glass filled with ice
3. Top with soda & garnish with thyme or Cucumber slice
20% ABV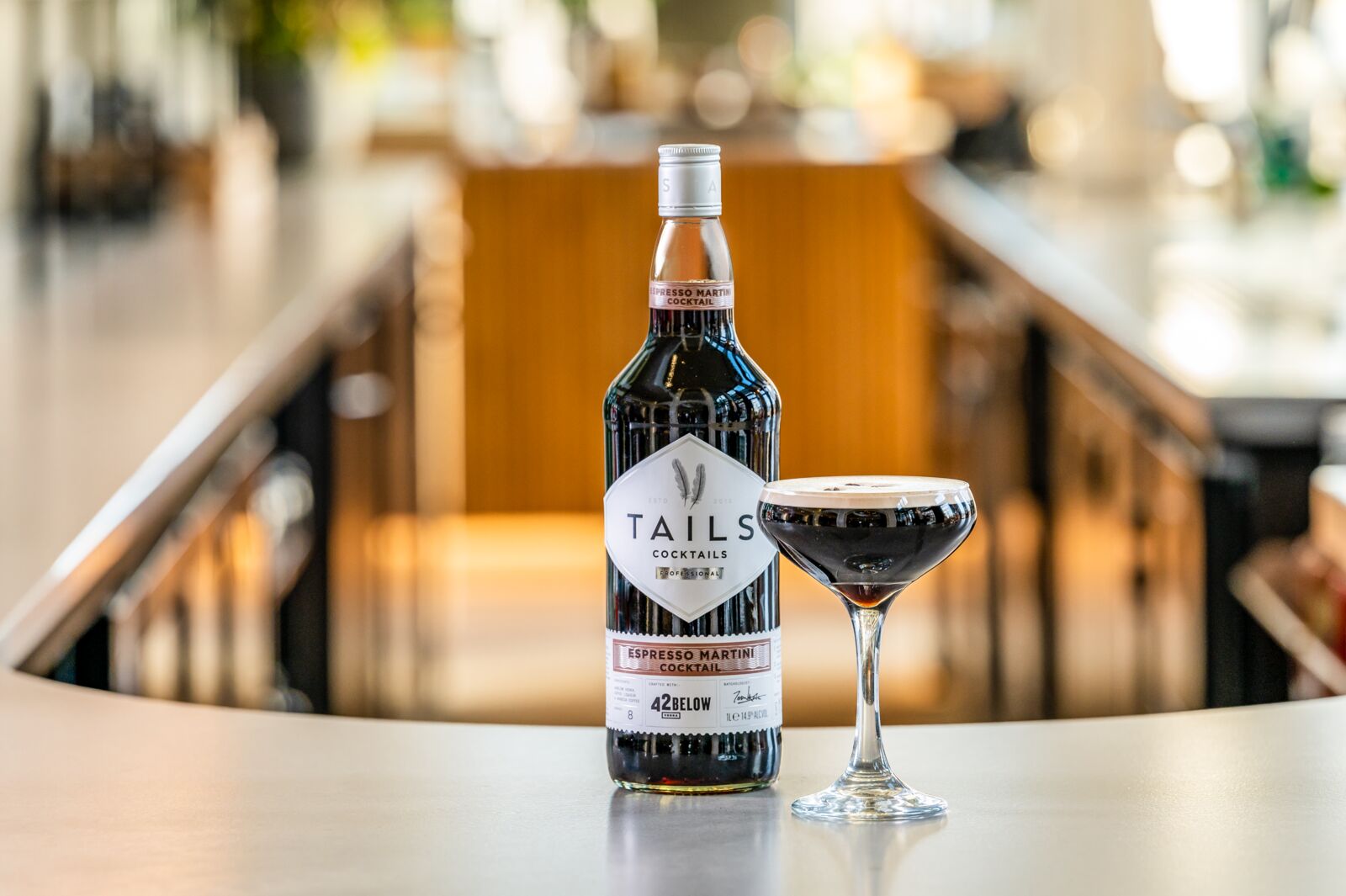 ESPRESSO MARTINI COCKTAIL
A playful take on a Martini composed with 42 Below Vodka, Coffee liqueur & Arabica coffee.
1. Shake hard 125 ml Tails Espresso Martini with ice
2. Strain into a Martini Glass
3. Garnish with 3 coffee beans
14.9% ABV
CLASSIC MOJITO
The Cuban classic made with Bacardi Carta Blanca Rum, Mint & Lime Juice.
1. Add a lime wedge and a couple of mint leaves & crushed ice in a tumbler glass
2. Pour 125 ml of Tails Classic Mojito
3. Stir and top with soda
4. Garnish with lime & mint
14.9% ABV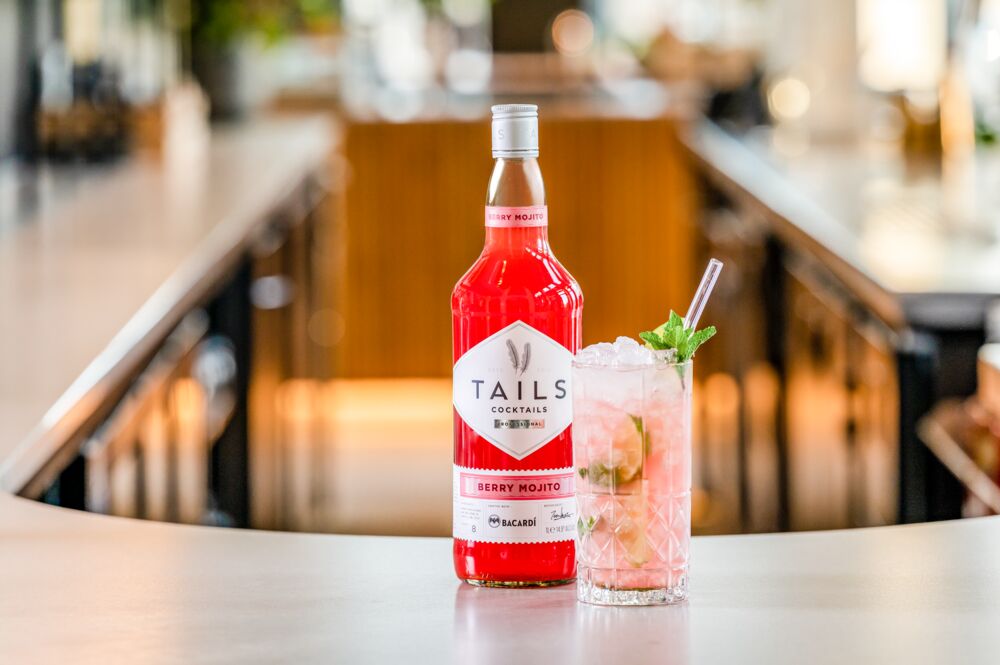 BERRY MOJITO
A fruity twist of the Classic Mojito made with Bacardi Carta Blanca Rum, Crème de Cassis, Mint & Lime Juice.
1. Add a lime wedge and a couple of mint leaves & crushed ice in a tumbler glass
2. Pour 125 ml of Tails Berry Mojito
3. Stir and top with soda
4. Garnish with lime & mint
14.9% ABV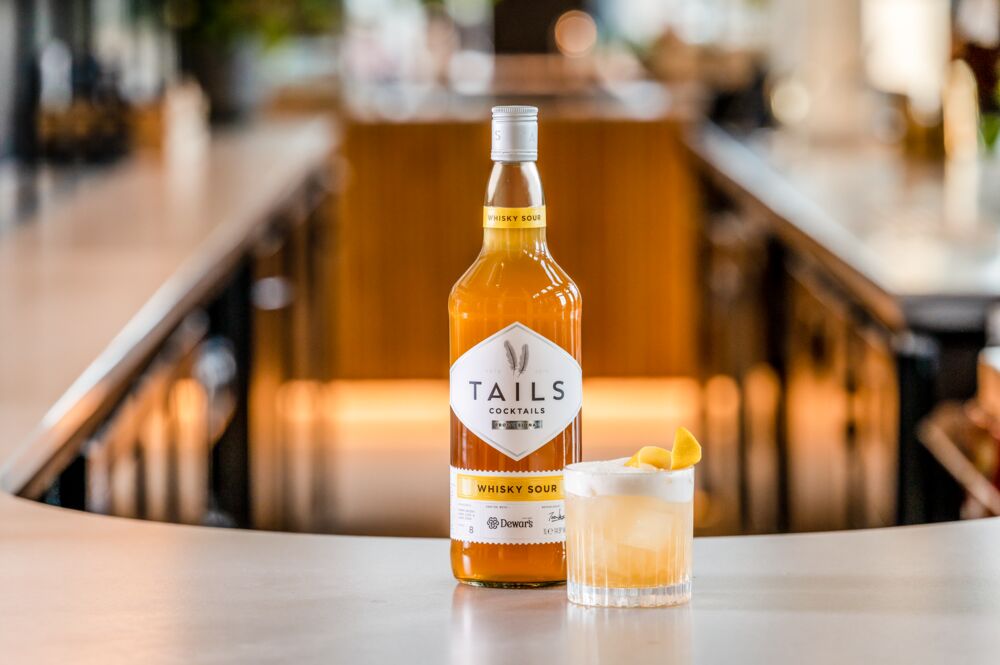 WHISKY SOUR
A special journey made with Dewar's White Label, lime & sugar syrup.
1. Shake 125 ml Tails Whisky Sour with ice
2. Strain into a Rocks glass
3. Garnish with a lemon peel twisted
14.9% ABV
DRAG TO DISCOVER MORE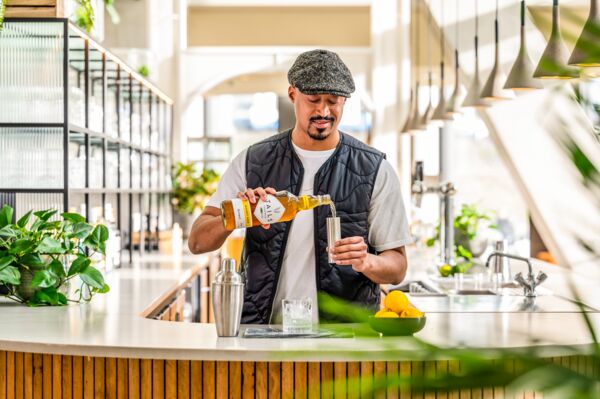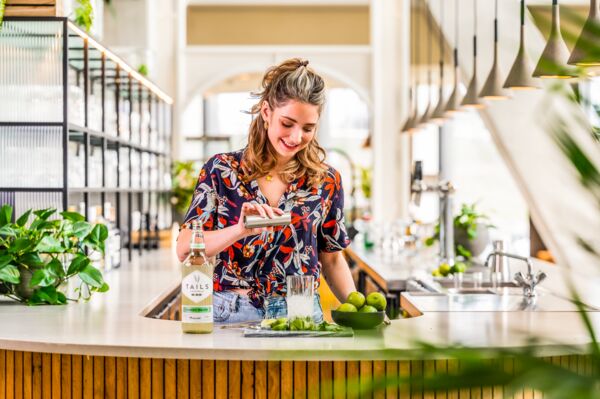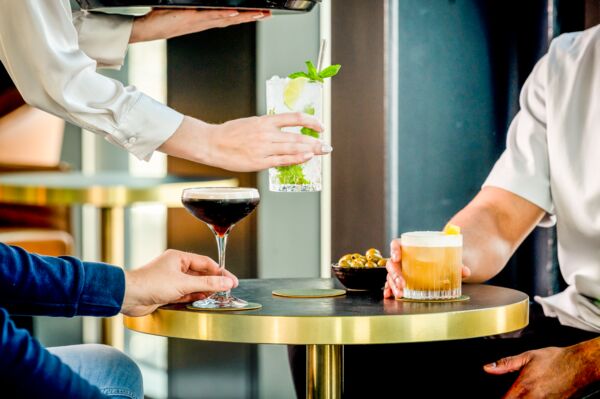 FAQs
HOW STRONG ARE THE COCKTAILS?
Each bottle contains between 14.9 and 20 ABV.
Each bottle has a recommended serving suggestion, which results in between 1.8 and 2.5 UK units per cocktail (depending on which cocktail you're drinking)
WHAT IS THE SHELF LIFE OF TAILS COCKTAILS?
Once opened, we advice consuming the product within 30 days.
Due to the high alcohol content of each product, there is not a use-by-date for unopened bottles, so long as they are stored in a cool, dark place.
ARE TAILS COCKTAILS ALLERGEN FREE? VEGAN?
All Tails Cocktails are free of the following known allergens:
Celery | Cereals Containing Gluten | Crustaceans | Eggs | Fish | Lupin | Milk | Molluscs | Mustard | Peanuts | Sesame | Soybeans | Sulphur Dioxide and Sulphites | Tree Nuts
All Tails Cocktails are Vegan.